Popular Nigerian Shemale, Okuneye Idris Olanrewaju also know as Bobrisky, has revealed that she will undergo transgender surgery to become a woman.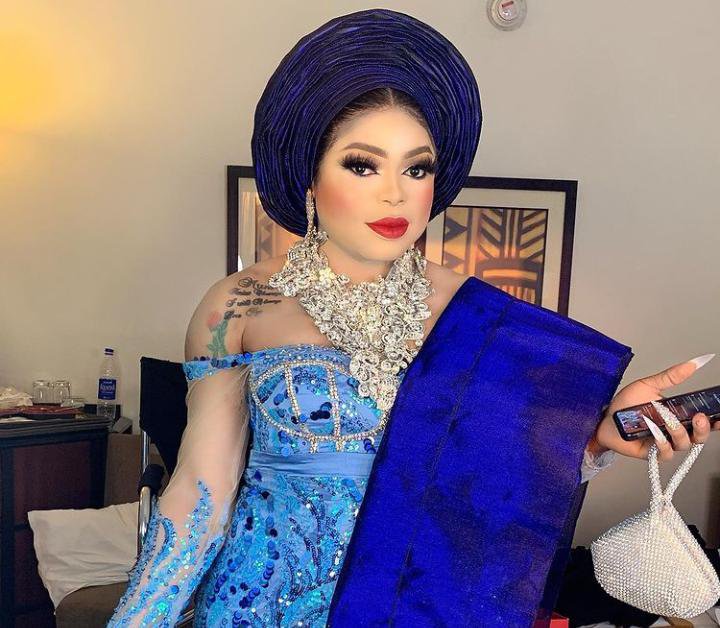 Bobrisky revealed this in a social media post he made via his verified Instagram page on Saturday morning, December 26.
According to him, a certain Doctor Philip from Colombia would be performing the surgery at an estimated cost of $ 300,000 (more than N100 million).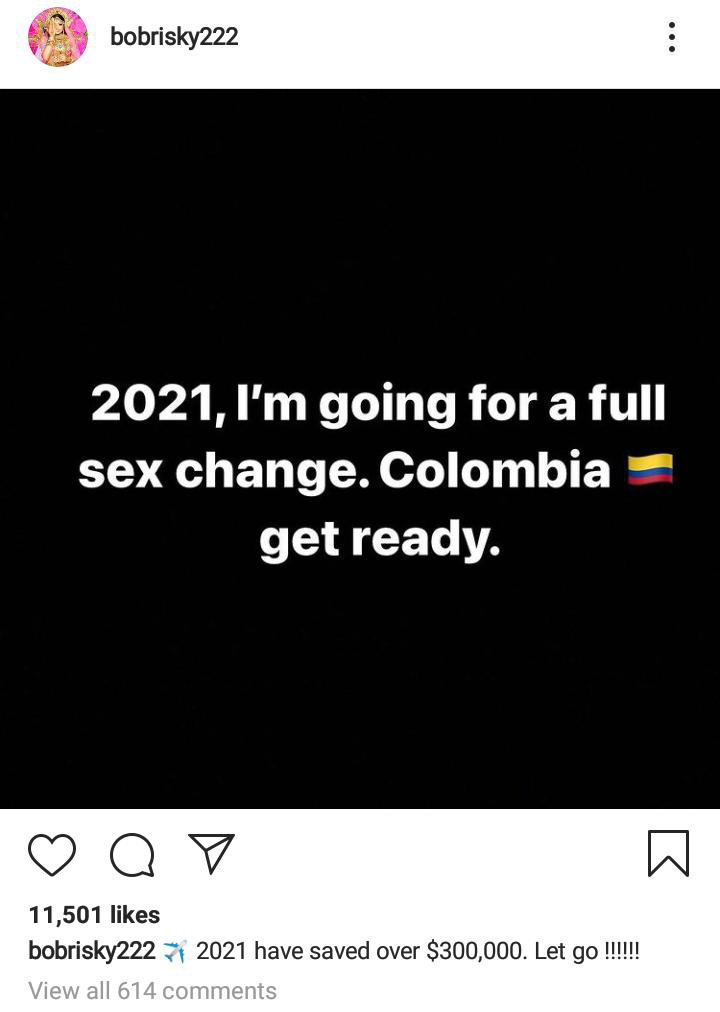 Sharing a collage of before and after photos of a man turned into a woman, Bobrisky wrote: "If she didn't die during her gender change, trust me, I won't die. God forbid if I didn't make any trouble, I'm happy I did what makes me happy. Period !!!!!.
"I have always liked being a woman since I was born. Now that I have a lot of money ?, may my wish come true. Colombia here I come. Dr. Philip is about to give a wet punch "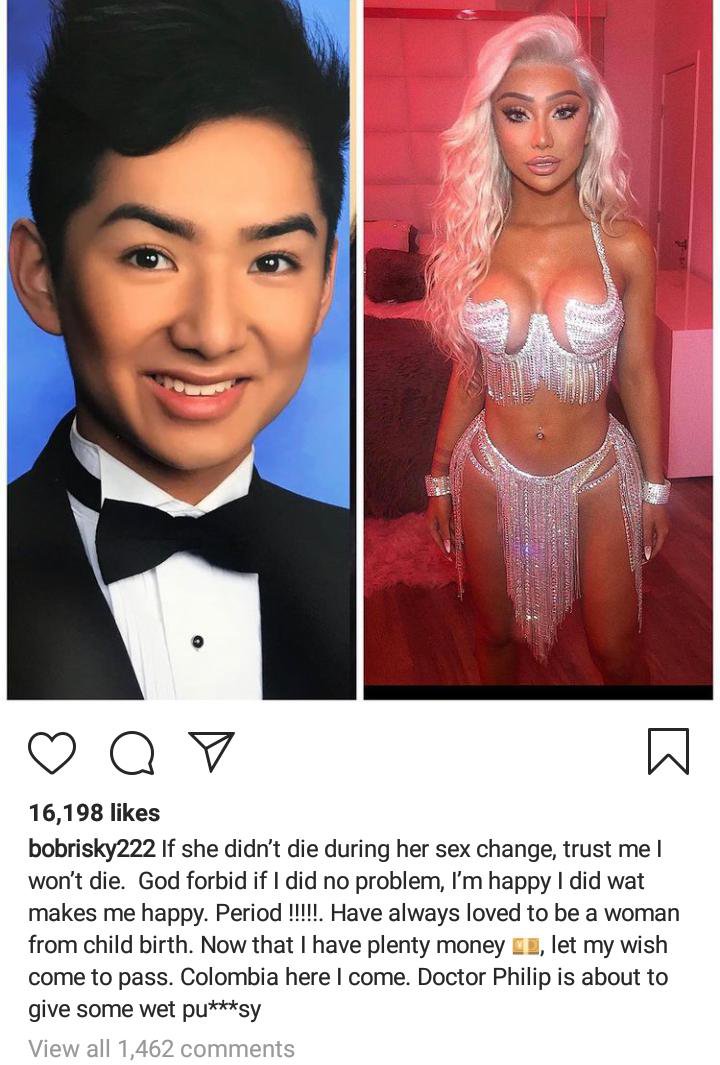 In a follow-up post, Bobrisky regretted spending nearly 25 years of his life as a man achieving nothing even as an Accounting graduate from UNILAG.
According to him, he only began to experience a financial breakthrough in his life after choosing the path of becoming a transvestite.